Because of Covid-19 we needed to do things a bit differently again this year! So, we asked entrants to submit posters, as opposed to abstracts. A comprehensive range of posters were submitted and following a competitive judging process the top four were asked to take part in a virtual session which took place on the 2nd December 2021.
Each lead author presented their poster to a panel of judges including Maria Morgan BASCD President and Nigel Borrow a Trustee of the Borrow Foundation; this was followed by questions from the audience.  The quality of the presentations was exemplary.  Awarding the final places proved very difficult because of the high standards achieved by all 4 early stage career researchers taking part. Visit our YouTube Channel at this link for the event recording.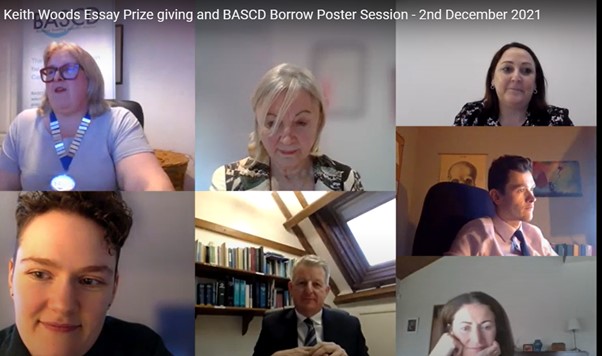 Thank you to all our 4 BASCD-Borrow Foundation Early Career Poster Prize poster presenters.
Congratulations to our winner Rachael England from Teesside University, her poster "Oral health under the clouds of COVID-19" was super, well done!
Well done to Myra Herlihy on being awarded 2nd place for her poster entitled "Assessing the impact of COVID-19 restrictions on access to HSE Dental General Anaesthesia for People With Disabilities in two regional centres in the Republic of Ireland".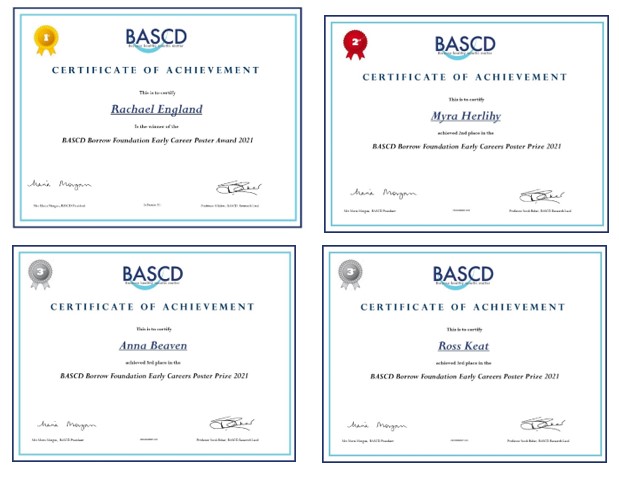 Plaudits to Ross Keat from the University of Manchester, for his joint 3rd place poster "The Effect of National Lockdown on NHS Orthodontic Referral Patterns".
And well done to Anna Beaven from South Tees Hospitals for her joint 3rd place poster "Working together to assess the impact of COVID-19 on oral health and dental services: Oral Surgery Service Provision in the North East and Cumbria"
Thanks to all the entrants, poster presenters, winners and those commended, judges, panellists and attendees on the day for helping to make the second virtual BASCD – Borrow Foundation Poster Session such a success!
Maria and Sarah
Maria Morgan – BASCD President
Sarah Baker – BASCD Research Lead