BASCD Policy on Commercial Sponsorship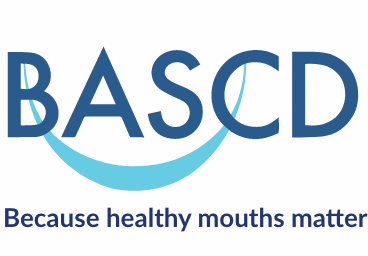 BASCD and its associated groups, herein referred to as BASCD, provides advocacy and independent advice to Government, oral health commissioning bodies, statutory and voluntary organisations and individuals to protect, secure and improve the oral health of the population. This paper provides a statement on the approach underpinning BASCDs decision making basis on commercial sponsorship arrangements.
The purpose of this policy is also to recognise that sponsorship plays a key role in ensuring the sustainability, affordability and continuing success of BASCD not least in helping finance meetings and other activities. The policy will also protect BASCD from being associated with "inappropriate partners"
1. Commercial sponsorship will not undermine BASCD and its associated groups aims and objectives.
BASCD will ensure that no commercial sponsorship arrangements will undermine the aims and objectives as set out in the BASCD constitution.
2. Additional care will be taken when any potential commercial sponsors market their products targeting vulnerable groups.
BASCD will be particularly careful about any areas when accepting sponsorship, where the sponsoring organisations are involved in promoting products either directly or indirectly to children and other vulnerable groups and will always ensure that these are done in line with both statutory regulations and voluntary guidance, regarding direct marketing of children's products.
BASCD will not accept any sponsorship from companies promoting or encouraging the consumption or use of any product which is known to be detrimental to human health.
No direct commercial sponsorship or endorsement is permitted for scientific programme content, abstracts, speakers or symposia.
Sponsors are not permitted to direct the content of scientific programmes or symposia or direct the choice of speakers at meetings.
Sponsors are not permitted to engage in commercial activity at meetings other than as permitted under the agreed terms of sponsorship or commercial activity.
Sponsors are acknowledged in an agreed format in the programme, on the website and at the meeting.
Sponsors shall not refer to or use the BASCD name in activities without prior written permission.
BASCD reserves the right to refuse donations, sponsorship or commercial activity proposals.
The benefits to BASCD or its associated groups must outweigh the cost of
commercial sponsorship to the Group.
BASCD will pay particular attention to the time which officers of BASCD will have to spend in obtaining commercial sponsorship and developing the detailed arrangements to secure appropriate levels of funding.
BASCD should be seen to actively explore the market for sponsorship to seek a plurality of appropriate sponsors where possible.
BASCD will pay particular attention to the scrutiny of potential sponsoring organisations which do not have a positive public image or may be involved in activities which would conflict with the roles of BASCD members. Such activities could include manufacturing or promotion of products or activities known to be detrimental to human health.
4. Marketing activity will be proportionate
Marketing will not suggest that the BASCD endorses the company or product providing the sponsorship
Sponsors logos will be small and will not be larger or more prominent than the BASCDs logo
Explicit sales messages will be avoided Sponsorship will not be accepted from companies that make claims not supported by robust evidence
5. Commercial sponsorship will be based upon written agreements.
Decisions relating to sponsorship can only be made by the executive of BASCD or its associated groups.
When entering into commercial sponsorship BASCD will develop a written agreement with the sponsor, spelling out the extent and limitations of the relationship and what both parties seek to gain from it.
The written agreements will be proportionate so for small commercial sponsorship arrangements an exchange of letters may be sufficient. For larger more significant arrangements a more detailed contract will be expected. The principle will be that there is a clear audit trail where it will be possible to determine exactly what resources have been provided in terms of commercial sponsorship and how those have been used to support the activities of BASCD.
6. Reporting arrangements
The President, or Chairs of associated Groups will report through their Treasurer's report annually what commercial sponsorship has been received and this will include a summary of the funds that have been secured and what they have been used for.
Members will have the opportunity to ask for more detailed information to secure a more comprehensive understanding of what resources have been obtained and what they have been used to deliver.
Issue date: April 2016
Review date: April 2018