Privacy Policy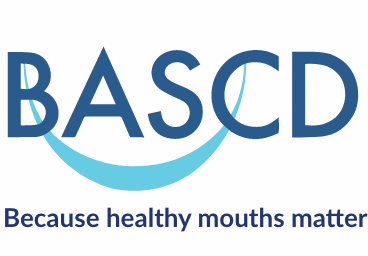 This privacy policy sets out how the British Association for the Study of Community Dentistry (BASCD), collects, stores, uses and protects any information that you provide when you interact with BASCD.
BASCD is committed to ensuring that your privacy is protected. Should we ask you to provide certain information by which you can be identified when using this website, then you can be assured that it will only be used in accordance with this privacy statement.
BASCD may change this policy from time to time by updating this page. Members are advised to check the website for the most up-to-date version. Queries should be directed to BASCD@outlook.com.
WHAT PERSONAL DATA WE COLLECT AND WHY
We collect information from members of the society via an online form contained within the membership section of this website. Information provided via the form is accessed by the membership administration team. The information collected includes:
name
contact information including email address, telephone number, and postal address
demographic information such as job title, place of work, preferences and interests.
BASCD does not share your information with third parties other than those detailed below:
We share contact details of members with Dennis Barber Ltd (CDH Publisher) to facilitate access to the Community Dental Health Journal (CDH).  When joining, members are aware that receipt of the journal is one of the main benefits of joining the society.
For members who indicate that they also wish to join the European Association of Dental Public Health (EADPH), we will share their name and contact email address with the membership secretary of EADPH.
We will share your name and email address with our event management provider, VSM Marketing, who will use your email address to contact you only about BASCD events.
When you register to attend BASCD events via Eventbrite, your data will be collected and used by them under the terms of their own separate privacy policies.
Membership cancellations
Membership for the following calendar year is due annually on 31 January when payment is taken. The membership fee covers the period from 1 January to 31 December or the date the member leaves (if sooner). Members who leave mid-year will normally continue to have online access to  the Community Dental Health Journal until the end of the calendar year unless they ask to be taken off the membership database and the online journal access list.
If you wish to cancel your membership, please give us as much notice as possible. Mid-year leavers will not receive a refund. We will remove your details from the membership database at the time of cancellation (or at the end of the calendar year if you wish to continue to have online access to the Community Dental Health Journal) as long as subscriptions to the society are up to date.
COOKIES
Cookies are text files containing small amounts of information which are downloaded to your device when you visit a website. Cookies are then sent back to the originating website on each subsequent visit, or to another website that recognises that cookie. Cookies are useful because they allow a website to recognise a user's device. Their use is covered by the Privacy and Electronic Communications Regulations (PECR).
You can find more information about cookies at:
www.allaboutcookies.org
www.youronlinechoices.eu
Cookies do lots of different jobs, like letting you navigate between pages efficiently, remembering your preferences, and generally improve the user experience. They can also help to ensure that adverts you see online are more relevant to you and your interests, however, the cookies used on this website have been categorised based on the categories found in the ICC UK Cookie guide, as follows:
Performance cookies
These cookies collect information about how visitors use a website, for instance which pages visitors go to most often, and if they get error messages from web pages. These cookies don't collect information that identifies a visitor. All information these cookies collect is aggregated and therefore anonymous. It is only used to improve how a website works.
By using our website, you agree that we can place these types of cookies on your device.
Functionality cookies
These cookies allow the website to remember choices you make (such as your username, language or the region you are in) and provide enhanced, more personal features. These cookies can also be used to remember changes you have made to text size, fonts and other parts of web pages that you can customise. They may also be used to provide services you have asked for such as watching a video or commenting on a blog. The information these cookies collect may be anonymised and they cannot track your browsing activity on other websites.
By using our website, you agree that we can place these types of cookies on your device.
Links to other websites
Our website may contain links to other websites of interest. However, once you have used these links to leave our site, you should note that we do not have any control over other websites. Therefore, we cannot be responsible for the protection and privacy of any information which you provide whilst visiting such sites and such sites are not governed by this privacy statement. You should exercise caution and look at the privacy statement applicable to the website in question.
BASCD conferences
BASCD conferences are normally held twice a year.  These are facilitated by VSM Marketing – an oral healthcare and marketing agency. Contact details of those registering for the conferences are shared with VSM Marketing; this is made clear to registrants at the time of booking.
Photographs are taken at the conferences for publicity purposes (for use on the BASCD website and social media). Attendees can opt out of being included in conference photographs when they register on the day.
THE LEGAL BASES WE OPERATE ON
The law on data protection sets out a number of different reasons for which an organisation may collect and process your personal data, including:
Consent
In specific situations, we can collect and process your data with your consent.
Legitimate interest
In specific situations, we require your data to pursue our legitimate interests in a way which might reasonably be expected as part of running our organisation and which does not materially impact your rights, freedom or interests.
THE LEGITIMATE INTERESTS FOR THE PROCESSING
Our legitimate interests for processing your personal information is to collect membership fees, to contact members and keep a record of membership and to promote our events and other activities that are for 'member benefits'.
HOW LONG WE KEEP PERSONAL DATA
We will keep your information for the duration of your membership of BASCD, and all information will be deleted should you resign from the association. If your membership is not renewed within twelve months after the renewal date, your registration will be cancelled in accordance with BASCD's Constitution.  We will then remove your details from the database. Records of payment amount, method and date will be kept for seven years to fulfil accounting requirements, after which time they will be deleted.
THE SECURITY OF YOUR PERSONAL DATA
BASCD is committed to ensuring that your information is secure. In order to prevent unauthorised access or disclosure, we have put in place suitable physical, electronic and managerial procedures to safeguard and secure the information we collect online.
How we store information
Your contact details are stored on a cloud-based database hosted by Dropbox, and with 'Mailchimp', an email service, both are US based and compliant with the UK's General Data Protection Regulations, (GDPR) and The Data Protection, Privacy and Electronic Communications (Amendments etc) (EU Exit) Regulations 2019.
All data is password protected and encrypted.  We do not keep paper records.
The contact details of members are only accessed by the BASCD Administrative Team, and Council members who need those details to serve the functions of the society, e.g. the Membership Secretary and Treasurer.
We neither store nor have access to financial information. The financial details associated with any payment to BASCD are held by 'Stripe' or 'GoCardless' and are managed via the accountancy software 'Xero'.
Xero is certified as compliant with ISO/IEC 27001:2013 (the premier global information security management system (ISMS) standard).
Stripe is authorised by the UK Financial Conduct Authority (FCA)
GoCardless is authorised by the FCA and is ISO27001 certified.
YOUR RIGHTS AND CONTACTING US ABOUT PERSONAL DETAILS HELD BY BASCD
You can 'unsubscribe' from any email contact by clicking the 'unsubscribe' at the bottom of any of the emails we send to you. Alternatively, you can contact us via the contact details below and we will remove your details from the email list.
You may request details of personal information which we hold about you under the Data Protection Act 2018, the UK GDPR and PECR.
If you would like a copy of the information held about you, please write to: BASCD@outlook.com
If you believe that any information we are holding on you is incorrect or incomplete, please email us as soon as possible at the above address. We will promptly correct any information found to be incorrect.
YOUR RIGHT TO CONTACT THE REGULATOR
If you feel that your data has not been handled correctly, or you are unhappy with our response to any requests you have made to us regarding the use of your personal data, you have the right to lodge a complaint with the Information Commissioner's Office.
You can contact them by calling 0303 123 1113.
Or go online to https://ico.org.uk/make-a-complaint
If you are based outside the UK, you have the right to lodge your complaint with the relevant data protection regulator in your country of residence.
Updated July 2023
Next scheduled review July 2024