The 2021 BASCD Masterclass series aims to offer mentorship to attendees, alongside key insight into public health, dentistry, and strategic healthcare leadership, from past presidents of the organisation.
Three informal events will be held on 11th May, 25th May and 15th June at 6.30pm. These are to be offered free of charge to all, with 1 hour of verifiable CPD for those who attend.
The second session is to be delivered by Dr Colwyn Jones , who was president of BASCD between 2007 and 2008.  Colwyn will reflect on his experiences and learning with regard to ChildSmile in working to improve child dental health in Scotland.
Engagement is encouraged, and there will be a live Q+A session at every Masterclass event. Questions for speakers are welcomed during the sign-up process.
We look forward to welcoming a diverse range of health and social care colleagues to the sessions. The sign-up QR code/link for Colwyn's presentation is below.
MASTERCLASS – 25th May 2021, 6:30pm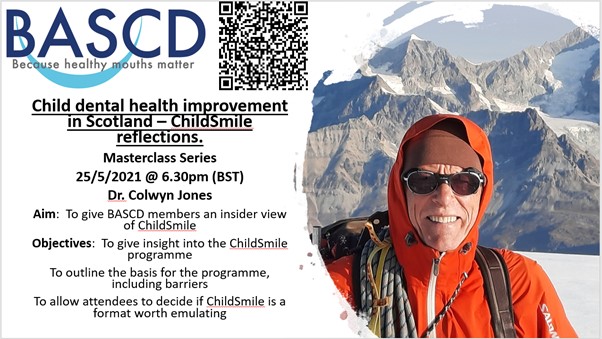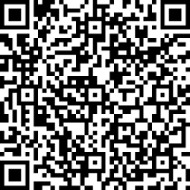 Masterclass recordings
Professor Richard Watt From basement prosthetics lab to oral health inequalities – reflections on a 40-year journey, 11th May 2021 VIDEO LINK