We are delighted to invite you to join us on our joint BASCD/BSODR webinar, Behavioural science's contribution to dentistry – perspectives from guiding and rising stars. The webinar will take place on Friday 21st April 2023 from 10am – 12.45pm.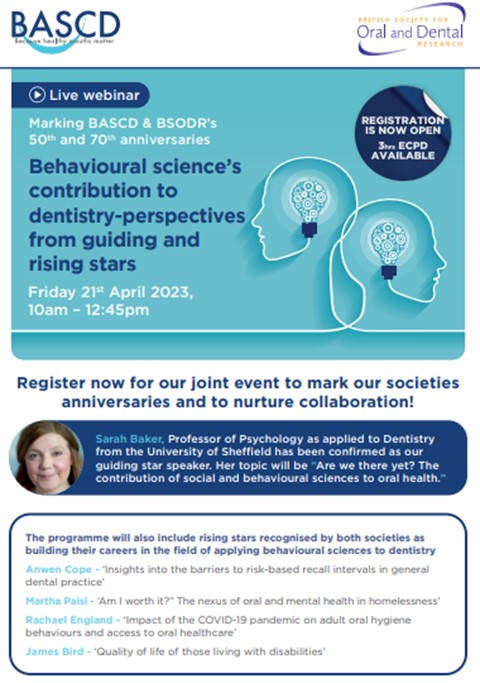 In order to cover some of the costs of this webinar we have opted to charge a contribution fee for attendance. The early bird rate for this closes at 5pm on Monday 13th March.
If you have any queries regarding you registration, please call the organising team on 0161 665 5887
We hope you can join us and look forward to seeing you there!
Rachel O'Brien-Waddington                      Albert Yeung
President, BSODR                                       President, BASCD